Total turnover up but European and Middle Eastern revenues fall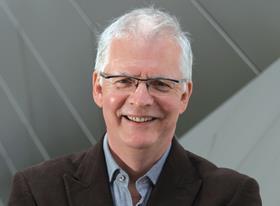 Make more than doubled its profits last year, its latest accounts reveal.
The practice, founded by Ken Shuttleworth 10 years ago and entirely employee-owned, also saw its turnover rise by 28% to £18.6m.
Pre-tax profit more than doubled from £489,004 in the year to 31 December 2012 to £969,060 in the year to 31 December 2013.
Nearly half of the firm's turnover came from London projects, mirroring the growth in the UK economy in 2013, said financial director Barry Cooke.
"The rest of Europe remains a more challenging market for us with a fall in revenue of 66% across Europe and the Middle East," he added.
The number of projects it is working on in Asia rose by a third and it entered the Australian and Canadian markets for the first time.
Make increased its headcount slightly to 133, making the average salary £71,800.
The four directors each received an average of £353,000.
Spending on training rose by 74% and charitable donations of £36,624 were made.
The practice's main risks were given as attracting and retaining staff of the appropriate calibre; competition within the architectural profession; and being able to diversify across different sectors and geographies, said Cooke.
Its overheads rose 40% mostly because of the move to larger premises in London. It shut its Birmingham office last year because of the decline in regional work. The accounts stated that all the staff had been offered jobs in London.