Architect Make is developing plans to expand Stansted airport to up to four runways to solve the UK's airport capacity problem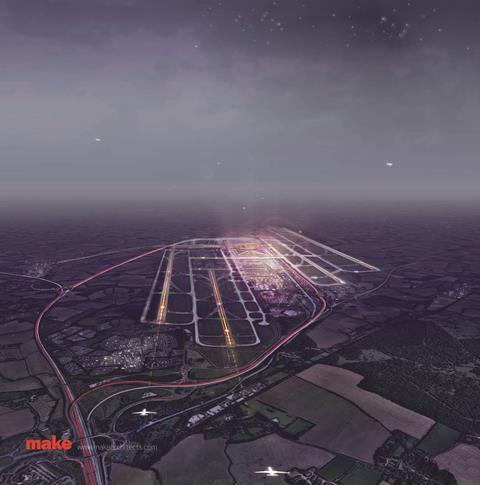 The move follows rival architect Foster + Partners' plan for a hub airport in the Thames Estuary; Gatwick airport's announcement that it will look to plan a second runway, and Heathrow's continued lobbying for a third runway at its site.
Make believes Stansted could carry up to 150 million passengers a year under its plans. Plus, it said Heathrow would not have to close, which may be necessary under the Thames Estuary airport option.