PRS Operations to manage government-back finance for private rental sector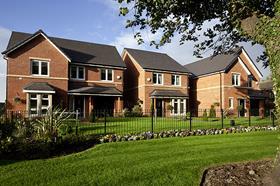 The government has appointed PRS Operations to manage a long-awaited £3.5bn fund for new private rented homes.
The subsidiary of credit-asset manager Venn Partners has been appointed by housing minister Brandon Lewis to run the scheme designed to increase the supply of purpose-built, professionally managed private homes to rent.
The first £3.5bn tranche of government-backed loans is available for landlords looking to invest at least £10m, with smaller loans available for eligible landlords looking to move into the market. The government has announced the option to increase the fund to £6.5bn in the future.
The scheme is similar in size to the government's affordable housing initiative and was formed after a Sir Adrian Montague's review in 2012 which looked into barriers which stopped institutional investment into new homes.
The review called for the creation of government-backed loans to help potential private landlords secure long-term financing. The guarantees allowed investors to fund new schemes without being exposed to fluctuations in the volatile property market. The government has also previously announced a £1bn Build to Rent fund to spur private housebuilding.
The private rented sector in England and Wales has grown in recent years to cover 16.5% of all households - the equivalent of 3.8m homes.
Speaking about the announcement housing and planning minister Brandon Lewis, said: "Today's deal with Venn Partners will secure a £3.5 billion investment in delivering homes specifically for private rent to ensure a range of developers across the industry get to expand into this growing market.
"This is an exciting and important move that will help strengthen the private rented sector so that it meets the needs of tenants well into the future."