Greater Manchester Authority contemplates initiative based around London's Re:Fit scheme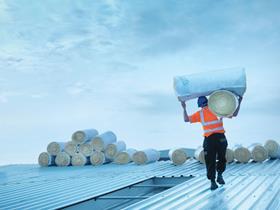 The Greater Manchester city region is planning a massive retrofit initiative aimed at thousands of council buildings across its 10 local authorities.
The scheme could be worth hundreds of millions of pounds to the construction industry.The initiative, developed by the Association of Greater Manchester Authorities, has been modelled on the Greater London Authority's Re:Fit programme, which aims to retrofit 11 million m2 of public buildings by 2025.
Speaking at a Westminster Energy Policy Forum event this month, Michael O'Doherty, head of climate change at Manchester council, said the scheme would tackle 2,364 public buildings in the area. "We are looking at the Re:Fit model but a local bespoke version," he said.
O'Doherty added he was currently preparing a "detailed business case" for the scheme. He said he expected the first wave to tackle 350 public buildings at a cost of around £18m.
He said it would be likely to use the contractors on the Re:Fit framework, which includes Balfour Beatty, Skanska, Willmott Dixon and Mitie among its 13 suppliers.