Mecanoo and Penoyre & Prasad win major scheme
Manchester University has selected two architects, Mecanoo and Penoyre & Prasad, to design its planned £200m engineering campus.
The job is Dutch practice Mecanoo's biggest-ever job in the UK, as part of a team including Penoyre & Prasad.
Construction is expected to start in 2015 and is due for completion in 2019.
Mecanoo starts working on the design this month, supported by Penoyre & Prasad, Buro Four, Sweett, Aecom, Stephen Levrant Heritage Architecture, Buro Happold and Arup.
Francine Houben, creative director of Mecanoo, said: "We look forward to working with the University of Manchester to develop a facility that promotes modern, world-leading teaching, learning and research.
"Planning will focus on creating a gateway between the city centre of Manchester and the university campus and increasing the accessibility of the campus for the local community."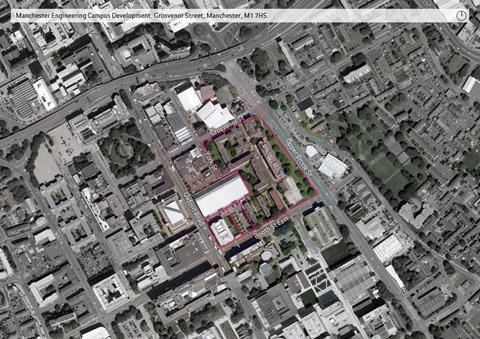 Source
This story originally appeared on Building Design here.