Institutional investor inks £500m partnership with Greencore
M&G has bought a majority stake in sustainable housebuilder Greencore Construction to help it to ramp up its development of sustainable homes.
The institutional investment giant says it plans to invest £500m over the next three to five years to build thousands of homes with the Surrey-based developer.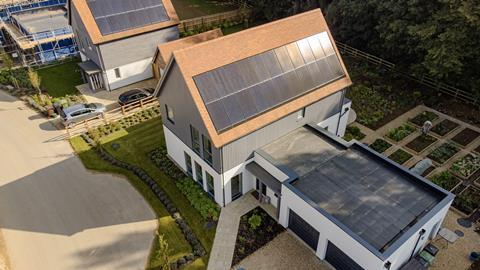 Greencore builds homes using closed panel timber fames manufactured off-site using natural materials including hemp, lime and wood-fibre. It says this leads to higher quality homes which are more energy efficient as they lock up more carbon than is emitted during construction and over the lifecycle of the property.
Greencore, which according to its 2021 accounts had only 29 employees last year, has not previously built at scale.
It said the M&G investment will give it the capacity it needs to "help transform the way homes are built in this country" and it wants to build "thousands of ultra-sustainable homes every year".
It added a new factory in Oxfordshire will allow it to deliver 1,000 homes in the Thames Valley region.