New company formed by previous management at collapsed Mark Group buys insulation business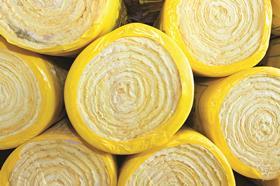 Former management of collapsed Green Deal provider Mark Group has bought the firm's new build cavity and loft insulation business from administrators Deloitte.
The new company, called BillSaveUK, said it has acquired Mark Group's homes division, which focuses on cavity and loft insulation for new homes.
Mark Group entered administration last week, after the firm said "the ongoing losses of the business meant it was our only option".
Joint administrators from Deloitte have confirmed the business has been sold, and said the management buyout safeguards around 235 jobs.
One of the joint administrators, Chris Farrington, said: "The existing management are well placed to take this business forward and navigate the challenging market conditions.
"We are continuing to work with those who were made redundant to find new work, and we will be participating in a jobs fair on October 15."
Steve Crow, the CEO of BillsaveUK, said: "We are delighted to be taking forward a part of the business, and to have safeguarded a significant number of jobs.
"We recognise the critical importance of retaining and motivating our staff, and the management buyout includes an ownership structure that will allow Billsave's employees to hold a financial share of the new company.
"We have ambitious plans to grow the company over the next 12 months and re-establish the reputation for quality, innovation and customer service that were hallmarks of the Mark Group."
Director at BillSaveUK, Bill Rumble, added: "After the shock of last Wednesday, the mood in the team is not one of celebration. Our thoughts are very much with our friends and colleagues who lost their jobs last week. We will continue to do what we can to support them to find new opportunities.
"However, this acquisition will provide secure jobs for more than two hundred staff employed in the new homes operation. BillsaveUK Ltd will initially focus on the supply and installation of loft and cavity insulation for new homes to construction companies."