FMB says glut of jobs means number of cowboy builders is on rise
Almost every small construction business has reported a surge in materials costs driven by the strongest workload increase in a decade, the Federation of Master Builders has revealed.
In the first three months of this year, 93% of builders were reporting material price rises and increased lead-in times for delivery.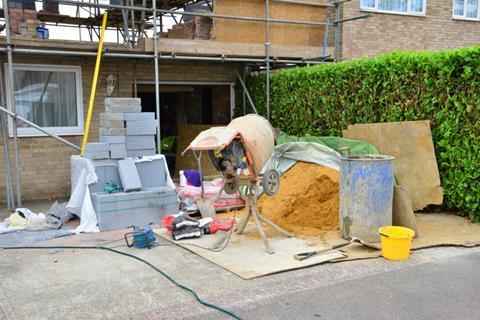 Local building firms also said customer enquiries increased at their fastest rate in 10 years.
But in its latest state of trade survey, the FMB tempered the good news with a warning that cowboy builders are likely to exploit the situation, tempting homeowners with deceptively low prices.
> Also read: You can't build, build, build if you don't have the materials
Firms largely blamed ongoing supply chain pressures on coronavirus disruption and said they faced being unable to get hold of the products and materials they need every day such as roof tiles, glazing products, timber and insulation.
One FMB member said: "Delays in materials arriving when required is having a detrimental effect on daily work, causing constant juggling of jobs. Time planning has increased as well as time on site, and generally longer hours being worked."
Brian Berry, chief executive of the FMB, said the rise in materials prices could lead to a decline in quality as cowboy builders attempt to undermine qualified firms with lower prices.
He said: "The worrying impact of these material price increases is that quality builders are at risk of being undercut by unscrupulous traders offering lower quotes to homeowners."
Overall, the survey found that workloads, enquiries and employment all grew in the period January to March 2021, with enquiries growing at their fastest pace in over a decade.
Activity in all sectors grew, but repair, maintenance and improvement saw the strongest performance with 55% of respondents reporting increased workloads.
The survey found 38% of builders were struggling to hire bricklayers, up from 22% in Q4 2020, while 34% were struggling to hire carpenters and joiners, up from 23% in Q4 2020.