Westminster City Council approves 3DReid-designed development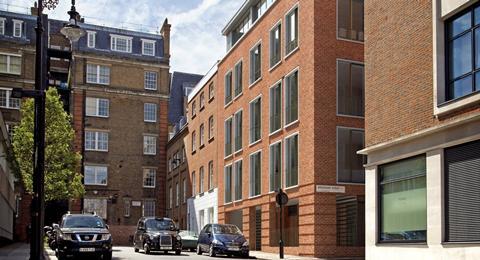 Mayfair Chambers
Planners at Westminster City Council have given their backing to Real Estate Resolutions' proposals for a 10,000 ft2 residential development at Broadbent Street, Mayfair.
Work is expected to commence in June on architect 3DReid's five-storey design for six private homes of varying sizes, however a main contractor is still to be appointed.
Project architect Paula Robertson said the scheme had required a" highly sensitive use of scale, massing and materials" to fit within the considered context of the Mayfair Conservation Area.
A local artist will be commissioned to work in collaboration with the design team to create a public artwork embedded within the architectural metalwork.