Seventy homes unveiled in Westminster as the affordable housing contribution for One Hyde Park development in Knightsbridge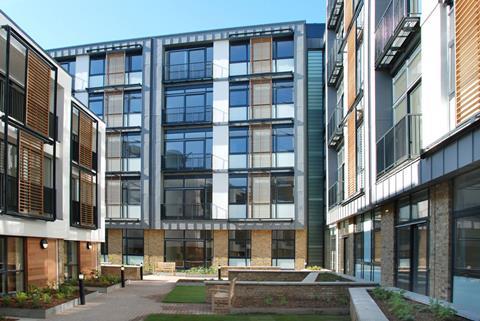 London mayor Boris Johnson has opened one of Westminster council's largest affordable housing developments this week.
The former police training centre contains 70 affordable homes (66 apartments and four townhouses) and 33 underground car parking spaces.
Peel House in Pimlico was delivered by developer PGGL, a joint venture between Christian Candy's Guernsey-based CPC Group and the prime minster of Qatar, Sheikh Hamad bin Jassim bin Jabr Al-Thani,
The scheme is the affordable housing contribution of the One Hyde Park development in Knightsbridge, which is set to be completed in October 2010.
The team involved in renovating the former police training quarters included development managers Candy & Candy, architects Darling Associates, structural engineers Arups, project managers Gleeds and Garrivan & O'Rourke as completion contractor.