After the sudden departure of its first chief executive, contractor maintains it needs outside expertise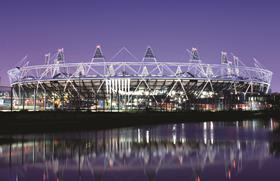 Sir Robert McAlpine is expected to look outside the company to fill its vacant top job, after the shock departure of Tony Aikenhead as chief executive.
The heavyweight contractor admitted last week that Aikenhead, who was the private family-owned firm's first ever chief executive, will step down this month after just eight months in the role.
The firm – which is trying to bounce back from two years of £50m-plus losses - has moved quickly to quash market speculation that Aikenhead's departure was part of a move by the McAlpine family to wrest more control of the business.
A spokesperson for Sir Robert McAlpine told Building the chief executive role would be retained, that the search for a replacement was under way, and the position "will not be filled by a member of the McAlpine family".
The McAlpine family's interests will be membership of its boards, the spokesperson said, but added: "However, to ensure it is in the best position to achieve its 2019 objectives, the company recognises that it needs to draw on experience and insights from across the industry."
McAlpines in leading roles include non-executive chairman Gavin McAlpine, deputy chairman Hector McAlpine and director of corporate development Edward McAlpine.
Aikenhead led a recent change in the firm's strategy, including targeting 20% turnover from civil engineering, winning more public sector work, and reducing tendering risk.
He joined McAlpine in 2007 as project director for the London 2012 Olympic stadium after seven years at Swiss healthcare firm Hoffman La Roche and 27 years at contractor John Laing. He had planned to retire in 2018.
Aikenhead's sudden departure shocked the industry and prompted immediate speculation about the future direction of the company.
One source told Building he understood Aikenhead was leaving after a "bust-up" with a McAlpine family member, adding: "There were differences of opinion with the family on direction and decision-making. In some cases, [his] decisions were undermined."
The source added: "Tony Aikenhead was a good pair of hands and a knowledgeable builder. If he can't survive in there, then they'll have difficulty attracting someone."
Another source described Aikenhead as "like a minister without a department" during his time as chief executive, due to the continued influence of the family.
A third source said: "They're a great outfit and a great company, but the family had the reins for a long time. They don't behave like a plc; they're not a Balfour Beatty or a Carillion. It will be difficult for an outsider to be the CEO as there is a lot of influence from the family."
McAlpine's spokesperson said the firm "does not comment on market speculation or rumour".