Other contractors will not initially be targeted by action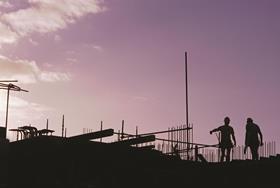 The law firm suing Sir Robert McAlpine over its alleged links to the blacklisting of construction workers will not initially target other contractors with the action. It is thought the action is targetting the family-owned contractor because lawyers at Guney, Clark & Ryan have the strongest evidence against it.
The law firm has spent two years preparing the action on behalf of 86 construction workers who claim they suffered a loss of earnings or were denied employment because they were included on an industry blacklist. The legal firm served Sir Robert McAlpine the claim last month and an initial court hearing could be held within a year.
The contractor was one of more than 40 firms found to have paid an annual fee to a firm known as the Consulting Association for access to 3,213 workers' union histories, personal relationship information and employment records. This was uncovered by the Information Commissioner's Office (ICO) after it raided the organisation's offices in 2009.
The claimants have obtained a court order to access the unredacted blacklist files held by the ICO for the first time.
The order relates to files held on the 86 claimants, although it is expected that Guney, Clark & Ryan will argue that it should have access to files relating to the formation of the Consulting Association.
The law firm has secured insurance to cover claimants for any costs incurred from the action. It has drafted in high-profile QC Hugh Tomlinson - who represented alleged victims of the phone-hacking scandal that closed down the News of the World - to represent the workers.
As Building revealed in June, the GMB union is also preparing a class action law suit against construction firms on behalf of workers in relation to blacklisting.
A spokesman for Sir Robert McAlpine said: "As legal proceedings have been issued, it would be inappropriate for Sir Robert McAlpine to make any comment at this stage."
Sean Curran of Guney, Clark & Ryan, said: "We can confirm we served the claim forms to Sir Robert McAlpine two weeks ago."