Demoltion specialist sets up employee ownership trust
Demolition and structural specialist McGee has become an employee-owned company.
The Wembley-based firm, which has 375 staff, has set up an employee ownership trust (EOT) for all of the McGee Group with the firm admitting the move had been taken to ensure the business wasn't sold to a rival.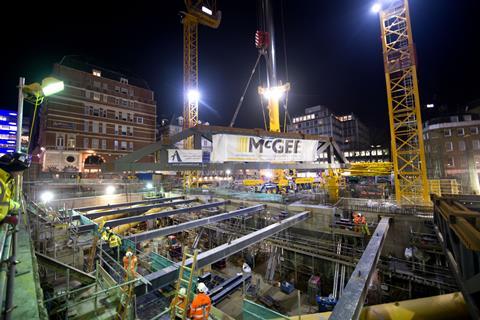 Chairman Brian McGee said: "It would have been relatively easy for us to sell McGee Group to a third party but we did not want to do that."
He added: "[We] have always recognised the contribution of our employees, which is why the move to employee ownership was the obvious next phase."
In its last set of results, McGee, which was advised on the EOT by law firm Birketts, improved turnover by 6% to £101m on pre-tax profit flat at £10.6m in the year to November 2018.
McGee, which was set up by Brian's father Tom in 1959, is currently working on Native Land's Bankside Yards scheme near Blackfriars station on London's South Bank.