Son of utility specialist's founder moved across to contractor when larger rival picked it up four years ago
Barry McNicholas is leaving Kier at the end of next month after joining the company four years ago when McNicholas Construction was bought as part of an acquisition spree by the contractor.
McNicholas, the son of company founder Tommy McNicholas, remained with the business, which he first joined in 1986, when Kier inked the deal in summer 2017 for an undisclosed sum, although the figure was rumoured to be around £20m.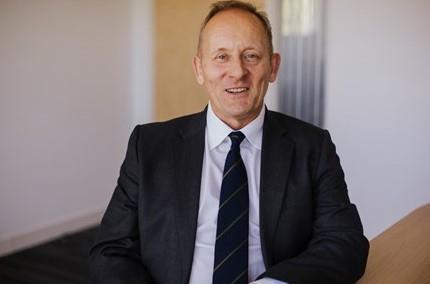 At the time, the move for the £180m turnover business was one of a string of deals made by Kier under former chief executive Haydn Mursell which also included contractor May Gurney and consultant Mouchel.
When the deal was done in July 2017, McNicholas Construction, also known as Green Macs to distinguish it from McNicholas plc, a rival family firm known as Brown Macs and bought in 2006 by Skanska for £50m, had nearly 1,900 employees based in Hertfordshire.
Green Macs' work centred on the utility sectors including telecoms, gas, power, water, renewable energy and rail.
Barry McNicholas, who turned 59 in August, became the group managing director of the utilities arm but Kier said he was now leaving "in order to pursue non-executive opportunities".
Andrew Bradshaw, the commercial director for Kier Highways, will take over as managing director of its utilities business from the beginning of next month.