Mears plots further growth in the social housing market as it acquires property management firm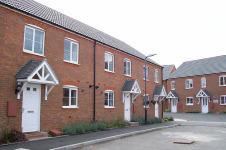 Social Housing and care contractor Mears has acquired property management firm Omega Group for up to £40m.
Mears has paid an initial £20m in cash for Omega and will make additional payments of up to £20m depending on performance of the company over a three-year period.
The acquisition of London-based Omega will give Mears access to a property management portfolio of around 1,700 homes across 24 local authorities and housing associations.
According to Mears, the acquisition will allow the company to work more widely with housing providers and improve its delivery of housing and property management services.
In August Mears reported an almost three-fold increase in pre-tax profit to £14m in the first half of 2014, up from £5.4m in the first half of 2013.
The firm's social housing division grew revenue 3% to £364.9m, up from £378.6m, and reported an improved operating margin of 4.2%, up from 3.7%.
Commenting on the acquisition, David Miles, chief executive of Mears, said he had been "impressed by the quality of the Omega Group management team" and was "delighted" with the acquisition.
He added: "The shortage of safe and secure housing is a significant challenge faced by Mears' clients today.
"I anticipate local authorities having increased responsibility to provide more social homes and remove the reliance upon those private landlords who provide properties which are not of a uniformly high standard. This acquisition is a logical extension to the services provided within our social housing division and will enhance our ability to work with housing providers to improve the delivery of housing and property management services.
"I am excited by the medium term organic growth opportunities that will be facilitated through the development of the Omega business model. I know that Mears' clients will welcome our involvement to help professionalise this service area whilst being in a position to provide financial stability."
Mears shares were up 2% at in morning trading at 435p.