£24m acquisition on track despite Morrison service failings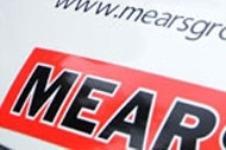 Social housing and home care contractor Mears has said that it is successfully integrating the its purchase of rival Morrison, despite pre-existing "significant service failures" in a number of Morrison contracts.
In a trading update Mears said the purchase of the business, together with new contract wins, had pushed the value of its order book up to £3.8bn, from £2.6bn at the same time last year.
Mears bought AEG-owned contractor Morrison in November for £24m, despite the fact it was loss-making and had been reported to have a number of problem contracts. Mears said that thus far none of Morrison's significant clients had cancelled contracts following the takeover, which was ahead of its expectations.
The firm said Mears had a strong track record of integrating with and extracting substantial value from acquired businesses. It said: "The Group is pleased with the early progress made since the acquisition and remains confident in the returns this business will generate following a period of restructuring which is already underway."
It said it was aware that in the period leading up to the acquisition a number of Morrison contracts "were encountering significant service delivery failures and poor client relationships."
It said: "Mears is committed to investing in these long term opportunities and the primary focus since completion has been to put structure and process in place to deliver excellent customer service. The response from Morrison clients since the acquisition has been positive and no contract losses of any materiality have been experienced, which is ahead of management's acquisition plan."
In the year prior to the deal Morrison lost a major contract to provide responsive repairs to Southwark Council, and was known to be having service delivery problems on other contracts in Birmingham and Leeds.
Mears said trading had been in line with expectations overall, noting it had won a major contract with United Welsh, a consortium of Welsh local authorities, and reached preferred bidder status for a contract with Richmond Housing Partnership. However, it warned that "difficult trading" for its "non-core" M&E arm would push that part of the business into a loss for the year.
David Miles, chief executive of Mears, said: "2012 has been a transformational year for the Group. I am very encouraged by the progress made in integrating the Morrison acquisition and the early indications are encouraging."