Housing association cuts development team to 42 members of staff as housebuilding activity is downscaled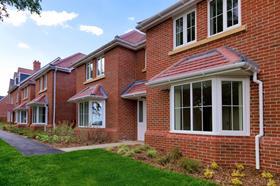 Major developing housing association Metropolitan Housing Trust is to lay off almost a third of its development team as it scales down its housebuilding activity.
The registered provider is to reduce its development team to 42 staff, a cut of 30%, while cutting development activity from an average of 1,000 homes per year to just 700 next year.
The trust, which has been undergoing a major restructuring since the departure of its chief executive at the start of the year, last month announced that it had appointed Brian Johnson, current chief executive of Moat, to run the organisation.
Peter Cleland, interim chief executive of Metropolitan since January 2012, will be staying in post until Johnson takes up his new role in October.