Brickmaker's revenue slightly down on 2019 level as firm pays back furlough money ahead of dividend payment
Brickmaker Michelmersh said it managed to claw back a third of lost output by the end of last year after being forced to shut operations in the spring because of the covid-19 outbreak.
The firm said shutting its factories for four weeks in April meant output went down by 9.5 million bricks but by the end of the year the number had recovered to be 6.5 million units behind levels for the whole of 2019.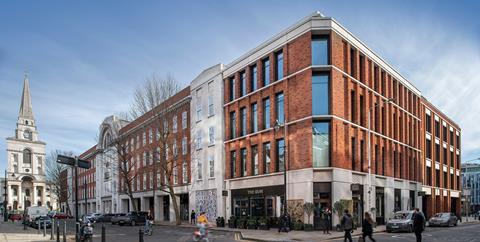 Michelmersh, which revealed several of its employees had been hit earlier this year by a covid outbreak following the Christmas break, some "relatively seriously", said the number of bricks it was sending out to customers last year fell by 14 million at one stage. But it said by the year-end, the figure had improved to be 7.4 million units down.
It said sales in the UK recovered in the second half as sites got back up and running although it warned that recovery from its operations in Belgium, which has a higher death rate from the virus than several other countries including the US, Brazil and UK, would take longer to recover.
The firm, which in its interim result said it had received £400,000 from the government's furlough scheme, said it had repaid the money back ahead of it making a dividend payment to shareholders of 2.5p per share which will be handed out in June.
It added that it had scheduled the repayment of £1.5m in deferred VAT payments as well as paying back a £10m bank debt. Net cash at the year-end was £700,000 compared to a net debt of £6.7m in 2019.
Pre-tax profit at the group last year fell one third to £6.9m on turnover down 3% to £52m.