Sweett also says it expects to complete sale of Asia Pacific division by June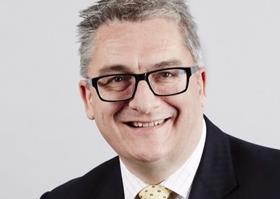 Quitting the Middle East and a fine for a bribery offence in the region will cost Sweett around £5.1m for its 2015/16 financial year, the firm has revealed.
In a trading update published this morning, the consultant said it expected to make a writedown of around £5.1m for the year to March 2016 due to the combined cost of leaving the region and incurring a £2.3m fine in February for a bribery offence in 2013.
Sweett also said it expects the multi-million pound sale of its Asia Pacific business to rival consultant Currie & Brown to complete by early June. The sale has been delayed by a dispute between the two parties over the impact of currency exchange rate changes on the agreed sale price for the business.
The sale price was originally agreed last October at £9.3m. Currie & Brown wants a £1.7m reduction while Sweett believes the price should be cut by just £500,000.
In its trading update, Sweett said the matter is currently being examined by external experts, with a binding resolution expected in June and payment shortly after. Currie & Brown declined to comment.
Sweett - which posted a £1.1m pre-tax loss in its last set of results to March 2015 - said it is set to report an adjusted pre-tax profit of £2.2m for the year to March 2016 once exceptional costs were stripped out, down on last year's adjusted pre-tax profit of £2.9m. The firm also expects to report revenue of £54.9m, up 6.6% on last year's £51.5m.
Sweett said its profit for the period has been hit by one-off property costs of £300,000, legal costs from a historical arbitration claim in Ireland of £200,000 and costs associated with the refinancing of the group's banking facilities of £300,000.
Sweett said its withdrawal from the Middle East was progressing well and at a lower cost than previously anticipated. The firm expects the process to be largely complete by next March.
The withdrawal from the Middle East came after an investigation by the Serious Fraud Office that saw Sweett sentenced for a bribery offence in the Middle East.
Sweett chief executive Douglas McCormick (pictured) said the group had made "very significant progress" during the year to meet strategic objectives.
"I have been particularly appreciative of the considerable client and colleague loyalty we have seen as we have worked through and resolved the Group's legacy issues.
The reorganisation of the remaining business into five regions has rejuvenated energy levels within the Group and I believe we are well positioned for the future," he added.