Former BAM and C Spencer manager Charlie Dunn joins Miller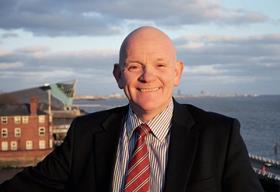 Miller Construction has appointed former Bam and C Spencer manager Charlie Dunn as managing director of its Scottish division.
Miller said in a statement Dunn was "well placed" to help the company grow to £600m turnover by 2015.
Dunn spent 32 years at Bam Construction and held management positions in the company's north-east business. He was latterly at contractor C Spencer Ltd.
Chris Webster, chief executive, said: "We are delighted that Charlie is joining our senior management team.
"Charlie is a well-respected industry figure, who knows how to deliver successful projects for clients.
"Scotland is an important region for our business and I have every confidence that Charlie will be instrumental in delivering our services as we progress with our strategy of providing 'end-to-end' services for our clients across the UK."
Dunn said: "Miller has a strong reputation for quality and progressive thinking and I am delighted to be taking this role to head up Scottish operations.
"Over the last 12 months, there have been a number of high profile appointments to the senior management team and I very much look forward to playing my role in Miller's growth story."
The move to Miller will also see Dunn return home to Scotland after 20 years in the North East. He will begin his new position on 5th November 2012.