Miller Group's half-year accounts reveal its construction division slumped to a £6.2m loss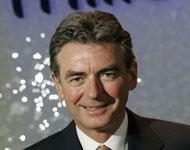 Miller Construction's losses deepened in the first six months of this year prior to Galliford Try acquiring the division from Miller Group last month, according to Miller Group's half-year accounts published today.
Miller Construction made a loss of £6.2m in the six months to 30 June, compared to a £2.4m loss for the same period the previous year and a £4.6m operating loss over the whole of the 2013 financial year.
Miller Group said the construction division's first-half loss reflected "continuing delays on a limited number of historic contracts that had been procured competitively on the basis of price".
Miller Construction was sold to Galliford Try for £16.6m shortly after the half-year period on 9 July.
Galliford Try said at the time of the acquisition that Miller Construction restructured or exited its loss-making contracts in 2013 and was on course to return to profit in 2014.
The remaining parts of Miller Group - its housing, development and mining divisions - posted a 23% rise in revenue in the first half to £206.9m, up from £168.2m, while pre-tax profit more than doubled to £8.3m, up from £4m.
Miller Group partly sold its construction division to pave the way for the group's potential floatation on the London Stock Exchange, but no update was given on this plan today.
The firm's housing division, Miller Homes, grew turnover 40.2% to £175.4m, up from £125.1m, its operating margin more than double to 10.9%, up from 5.3% and completions rose 28.2% to 855 units, up from 677 units.
Keith Miller (pictured), Miller Group chief executive, said: "The Group has performed well and benefited from continued improvements in the market. Miller Homes is showing strong margin growth and a substantial improvement in return on capital principally driven by higher volumes and the increased contribution from new sites.
"Miller Developments is experiencing positive occupier demand for its key strategic property assets. The disposal of Miller Construction in July allows the Group to focus on the housing and commercial property markets which are showing strong signs of growth."