Constructing Excellence in Wales report shows insulation work done without proper assesment and in unsuitable homes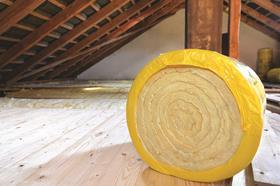 Millions of pounds of retrofit and insulation work has been carried out in unsuitable properties and without a proper assessment or survey work, a study has claimed.
Findings from a Constructing Excellence in Wales (CEW) report show that cavity wall insulation and external wall insultation work done in hundreds of properties, mainly in the social rented sector, has been wasted.
CEW is calling for a "comprehensive review" of retrofit failure rates and causes both in Wales and the wider UK.
It has also called for Part C and Part F of the building regulations to be reviewed and wants energy efficiency funding schemes to be linked to performance.
CEW's report came after housing managers proposed investigations into their properties, having suffered problems following insulation work being done.
In properties with cavity wall insulation, the report found examples where rainwater had driven into the masonry of the building, wetting the insulation and increasing damp penetration, as well as reducing thermal performance.
In homes with external wall insulation, the report found several examples of thermal bridging and also examples of mould growth due to inadequate ventilation when the insulation was installed.
Some housing providers even reported issues with damp where none existed before, even though the insulation measures had only been fitted very recently.
Milica Kitson, chief executive of CEW, said: "We need to ensure that surveys correctly assess a property's building materials, its state of repair and exposure before any refurbishment recommendations.
"Once refurbishment works commence they need to be undertaken with appropriate materials, on-site workmanship and care to detail as well as handover to the householder and property managers."