Cumbrian councillors and MP to meet secretary of state to find way forward over nuclear waste storage in Cumbria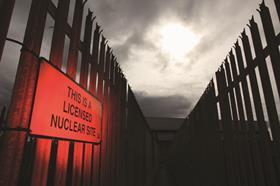 Energy secretary Ed Davey is to meet the leaders of Copeland and Allerdale councils and local MP Jamie Reed this week to thrash out a deal to proceed with an underground nuclear waste storage facility.
Last week, Copeland and Allerdale district councils voted in favour of taking the next step towards building a facility in their area but Cumbria County Council voted against it – effectively calling a halt to the process of developing plans for the facility.
The councils were the last group participating in the government's Managing Radioactive Waste Safely process, which was designed to find a location for a long-term storage facility through a competition between local authorities.
However, Reed said: "I'm a third generation Sellafield worker. I'm not leaving this for my children to solve. It requires the same kind of consideration as Crossrail and HS2."
Reed said he wanted there to be a new process for agreeing a site for the dump within a year. But he added: "There's no reason it cannot be done quicker than that."
He said he was getting "encouraging" messages from the Department of Energy and Climate change and officials at Number 10 that a solution to the problem could be found.
The stoppage caused by Cumbria's no vote means there has been no detailed examination of the geology of the area to establish if it is even suitable for a nuclear waste storage facility.
Leader of Copeland council Elaine Woodburn said she wanted there to be an exploration of the area so she could present the facts to resident in a local referendum.
She added: "The problem of nuclear waste does not disappear. No one has driven in and taken it elsewhere - we cannot just hope someone else can find a solution to this."