Energy and climate change committee warns government to put in place a contingency plan if private sector fails to deliver nuclear new build programme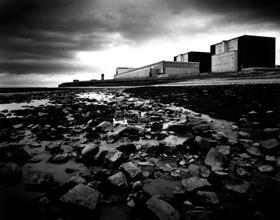 Ministers must stop "crossing their fingers" on the UK's nuclear new build programme and urgently put in place a back-up energy strategy if the private sector fails to deliver, an influential group of MPs has warned.
In a report on the government's nuclear new build programme, the energy and climate change committee said that failure to build a new fleet of nuclear power stations in the UK could make it much more expensive to meet climate change targets. The report warned ministers needed to urgently come up with a contingency plan should the private sector fail to deliver the nuclear power stations the country needs.
Conservative MP Tim Yeo, chair of the committee, said: "If new nuclear power stations are not built on time, our legally-binding climate change targets will be extremely challenging and much more expensive to meet.
"The Government seems to be crossing its fingers that private companies will deliver a fleet of new nuclear power stations on time and on budget.
"Ministers need to urgently come up with a contingency plan in case the nuclear industry does not deliver the new power stations we need."
The committee warned that while the industry has outlined plans that would deliver 16GW new nuclear power stations by 2025, new build projects in France and Finland have experienced serious delays and cost overruns.
The committee supported the government's proposals to use support Contracts for Difference (CfDs) - which guarantee suppliers a price for their energy from the new power plants - to help make new nuclear power stations easier to finance, but raised concerns about the lack of transparency around the price negotiations between the government and industry.
The new contracts must provide value for money for consumers and should not be offered at a price that is higher than other low-carbon sources of energy, such as offshore wind, which is hoped to be around £100/MWh by 2020, the MPs said.
Yeo added: "Unlike gas-fired power stations, nuclear power stations are expensive to build but cheap to operate. It is right that investors should be given confidence that they will recoup their money by providing them with long-term contracts."
"But at the same time Long-term price guarantees for new nuclear power stations need to deliver value for money to consumers. Locking consumers into paying prices for nuclear power that are unacceptably higher than prices paid to renewables or carbon capture and storage projects would be wrong."
"It is disappointing that there is still so little transparency about the on-going negotiations between the government and developers of new nuclear power stations.
"Government needs to provide more clarity about exactly what forms of support new nuclear projects will receive and whether consumers, taxpayers or project developers will have to cough up if construction costs end up being higher than anticipated."
As Building reported last month, EDF – which is bringing forward the £10bn Hinkley Point nuclear new build project - has made enquiries to the Treasury over the government's UK Guarantees scheme, designed to provide a public sector underwriting to infrastructure schemes to allow them to be financed.
In the report the MPs welcomed this move and also called for the government to extend its UK Guarantees scheme to underwrite "all nuclear new build projects", even if that meant "increasing the amount of available assistance to more than £50 billion".
Energy minister John Hayes said the government was "determined to see new nuclear play a role in our future energy mix, as it does today".
He said: "We are working to make the UK one of the most attractive places in the world to invest in new nuclear. Already, companies have set out plans to develop new reactors at five sites across England.
"We're focused on bringing forward this investment, but also getting the best deal for the consumer. There will be transparency over the terms of any Investment Contracts, offered to developers of low carbon electricity generation, including new nuclear developers - and details will be laid before parliament."