Suspension of Defence Infrastructure Organisation boss Andrew Manley follows expenses scandal over claims for nights in a luxury hotel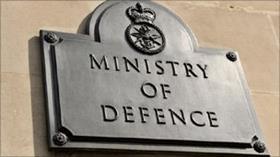 The boss of the Ministry of Defence's estates arm, one of the construction industry's biggest clients, has been suspended pending the outcome of an internal investigation.
Although no reason for his suspension was given Andrew Manley, chief executive of the Defence Infrastructure Organisation (DIO), has been embroiled in an expenses scandal in recent weeks.
The DIO oversees the £23m MoD estate and construction contracts that are worth up to £9bn over ten years.
Last month, the Sunday People reported that he had made expenses claims totalling £5,542 for stays in a luxury hotel very close to the DIO headquarters in Sutton Coldfield.
His expenditure was reported as being part of a £180m bill for hotels and car hire from high-ranking civil servants and officers in the MoD.
Manley has now been temporarily removed from his post on full pay until the internal MoD probe is complete.
"We can confirm that a senior civil servant has been suspended on full pay. It would be inappropriate to comment further pending the outcome of an investigation," an MoD spokesperson said.
No information was given about why Manley had been suspended. However, the MoD is set to appoint an interim DIO chief executive to ensure the department can continue to operate.
Manley was appointed to his role in April 2011 and has played a key part in the restructure of the MoD's estates department, as well as the procurement of a private sector partner to manage the defence estate.