Raid follows earlier raids on local offices of Aecom and Genivar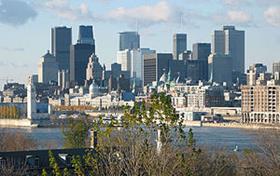 An ongoing investigation into corruption in the construction industry in Montreal, which led police to raid the offices of consultants Aecom and WSP owners Genivar last year, has led police to raid Montreal City Hall.
The Unité Permanente Anticorruption (UPAC) - the city's anti-corruption unit - raided City Hall and other government offices last week in an investigation which has shocked the city.
It follows allegations of corruption and collusion between construction firms and city officials in the early 2000s.
It was alleged by witnesses to an independent commission investigating the issue that city officials received payments from construction firms after the firms were awarded large public works contracts.
Former mayor of Laval Gilles Vaillancourt and form mayor of Quebec Gerald Tremblay both stepped down amid the allegations. Both have stated they have not been involved in any wrongdoing.
Last November, police raided the offices of Aecom, Genivar and local firms Dessau and Cima+ as part of the investigation.
Christopher Cole, executive chair of Genivar, said the firm was "committed to ethical business".
A spokesperson for Aecom said: "Aecom participated fully with authorities at the time and the authorities have not followed up with the company since then."