Public Accounts Committee set to get its chance after last week's news scheme won't open until March 2021
Senior figures from Crossrail and the Department for Transport are set to be grilled by watchdog MPs in two weeks' time.
A spokesman for the Public Accounts Committee said its next Crossrail evidence session would be on 15 May.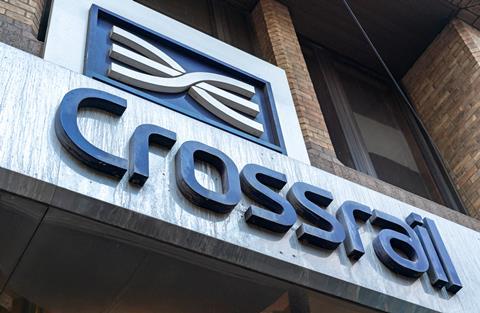 Crossrail's chief executive Mark Wild and chair Tony Meggs last faced the Public Accounts Committee (PAC), the government's spending watchdog, on 6 March, when Wild confirmed there was no chance the scheme would open this year.
It has since been revealed the £17.6bn railway will open some time between October 2020 and March 2021.
The PAC spokesman said the session would be based on the National Audit Office's spring report on Crossrail, which is expected to be published in the coming weeks.
According to the description on the NAO's website, the report is set to "look into the root causes of cost increases and delays, the steps Crossrail Ltd and the programme sponsors have taken to ensure that they complete the programme cost-effectively and the remaining risks that need to be managed".
The NAO confirmed it would be launching the probe into Crossrail's delay in November last year – about two weeks before Wild asked for an additional £2bn bailout and revealed the interim opening date of autumn 2019 would not be met.
In the meantime, Wild, Meggs, Transport for London commissioner Mike Brown and London mayor Sadiq Khan are all expected to face the London Assembly this Thursday (2 May) to answer questions on the new plan to complete Crossrail.