Firm racks up separate £25m hit following Carillion collapse and announces plans to raise £150m to cover job's soaring costs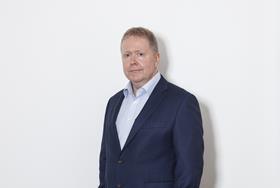 Galliford Try has said its deal to build a bypass around Aberdeen is costing it more money with the firm racking up a £25m hit after Carillion, one of its joint venture partners on the scheme, went bust last month.
And the firm said it was raising £150m through a fully underwritten share issue to cover any more ballooning costs on the £550m job which is expected to finish this summer – more than six months late.
In interim results released this morning, it also confirmed last month's announcement that its share of the cash contribution to the joint venture following Carillion's collapse stood at £30m-£40m.
Last month, Balfour Beatty, the other firm building the 58km long road, said it was facing a cash hit of up to £45m in the wake of Carillion going under.
Galliford Try had previously flagged up problems on the job when it announced a £98m blowout on legacy contracts last May.
The deal for Transport Scotland has been blighted by weather problems since work began more than three years ago – parts of the site were under water following devastating floods at the end of 2015 – as well as complications with the ground conditions with large sections of it passing through undulating countryside.
The job, known as the Aberdeen Western Peripheral Route, was bid under a lump sum fixed price prompting Galliford Try's construction boss Bill Hocking (pictured), who joined the firm from Skanska nine months after the scheme started, to draw a line under these sorts of schemes. "We will not do mega, lump sum fixed-price jobs anymore," he told Building last month.
In a statement accompanying today's results, Galliford Try chief executive Peter Truscott said: "We have reviewed the impact on our business from the compulsory liquidation of Carillion, which has resulted in a further reassessment of the likely out-turn from our participation in the Aberdeen Western Peripheral Route joint venture, leading to an exceptional charge of £25m. Reflecting the additional financial obligations arising from this contract, we have today announced our plans for a capital raise of £150m."
In a business recovery plan published just before it went bust, Carillion said the job had cost it had a further £15m in the last three months of 2017. It also revealed the job was 79% complete and that it had lodged a £25m claim against Transport Scotland.
In a note accompanying its construction results, Galliford Try said: "We continue to make good progress in resolving legacy projects, most of which are now complete on site with continuing uncertainties relating to final settlements and claim recoveries. We have reasonable confidence around the cost position on these projects but inevitable intrinsic uncertainty around amounts to be recovered from some significant claims."
The problems at Aberdeen overshadowed an improved set of results at the business which includes its Linden Homes housebuilding arm.
Profit at Linden was up 9% to £81m with operating margins inching up to 18.5%.
Construction also turned in better underlying figures with the firm posting a pre-exceptional profit of £7.2m on revenue up 11% to £824m. Operating margin was up to 0.9% from 0.4% last time. Galliford Try has previously said it wants its construction business to be hitting margins of 2% by 2021.
Underlying group pre-tax profit was up 29% to £81.3m on turnover up 14% to £1.4bn. But the Aberdeen hit helped send pre-tax profit down 11% to £56.3m.