Building understands Cemex and Breedon rationing supplies of products as post-lockdown boom shows no sign of slowing down
Cemex has become the latest major cement supplier to clamp down on sales because of spiralling demand, amid warnings that shortages could soon have a "big impact" on firms' ability to complete contracts.
Building understands the materials giant is not expected to take on any new customers for "at least" the next four months, with all available supplies being restricted to existing customers under an allocation system.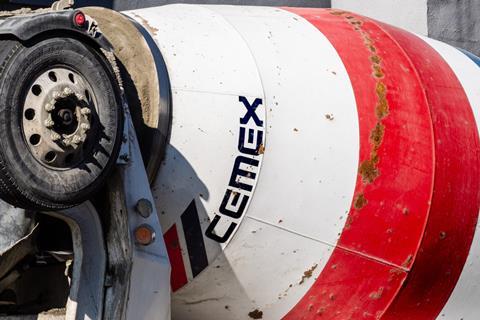 Cemex declined to comment but one insider told Building that "demand has gone crazy" for bagged cement over the past two months, saying the firm could sell it "three times over".
The insider said retailers and builders' merchants were struggling to replenish stocks meaning builders were going straight to suppliers instead.
"We're getting five to 10 calls a day asking for cement with every merchant wanting more than we can give them.
"The situation is going to have a big impact on contracts if it continues. The market is showing no signs of letting up."
Another firm experiencing huge demand for cement is Breedon, with Building, after making inquiries with the firm, being told it had stopped taking on new customers because of the soaring levels of demand.
The listed firm said it was still taking on new customers but admitted: "The cement industry is experiencing strong levels of demand. We are managing our supply accordingly and working hard to support the needs of our customers."
The news comes after another materials firm, Hanson, admitted it has been forced to cut allocations of bagged cement after it found itself unable to maintain daily supply levels.
Booming demand is being fuelled by economies around the world coming out of lockdown, with construction being earmarked by the UK government as one of the industries to lead the country's economic recovery.
This week, the Construction Leadership Council suggested the industry should start rationing construction materials including cement, timber and roof tiles to ensure smaller firms could get their share.
Warning that the strong demand is set to continue for the next six months, it asked customers and manufacturers to "work collaboratively to manage this unprecedented situation".