Administrator Deloitte announces first job losses at stricken North-west contractor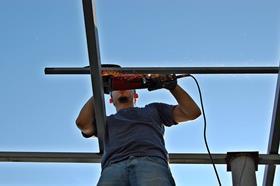 Administrator Deloitte has announced the first redundancies at North-west specialist Daniel Contractor, with 124 jobs lost.
Deloitte took over management of the company yesterday and said 450 of the firm's 1,449 jobs were "under review".
The administrator said the remaining 990 jobs were safe as it was continuing to trade two major contracts and had transferred a third to an undisclosed third party.
Deloitte said 81 redundancies were made at Daniel relating to smaller contracts and head office functions and a further 43 were made at subsidiary Land and Marine.
Deloitte did not rule out further redundancies.
The administrator has received expressions of interest in Land and Marine and considering selling it.
Bill Dawson, joint administrator and partner in Deloitte's restructuring services team, said: "We have managed to safeguard most of the jobs and are looking to pursue further deals which could help to save more jobs.
"However, we regret that the financial situation of the group has meant that a number of redundancies have had to be made."