A third of extra £650m needed being used on corrections
About £216m of extra cash is needed to deal with faults on Crossrail, the railway's chair has revealed.
Earlier this month Crossrail announced that the line would not open next year and required another £400m to £650m.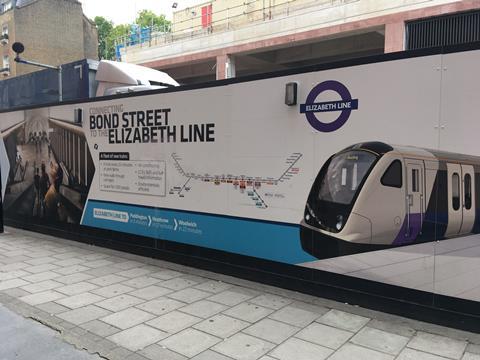 Now Tony Meggs has revealed that a third of the additional cash needed to finish Crossrail would be spent on correcting problems.
Meggs said: "We can now confirm a cost increase of some £400m to £650m – approximately two-thirds of this is due to prolongation and one-third is due to scope gaps.
"This includes completing previously unidentified work or correcting deficiencies uncovered in the extensive testing programme."
The revelation came during a Transport for London (TfL) board meeting today.
Meggs said the investigations and testing that Crossrail's new management had carried out over the past 12 months had revealed tasks previously thought complete had not been done.
Problems on the project have been widely reported, with the highest profile being the row between Canary Wharf and Crossrail about how much cash the latter had been forced to spend correcting mistakes at the station.
In May Crossrail chief executive Mark Wild told the Commons public accounts committee the railway was having to spend £80m on the station.
Wild said: "We've actually spent nearly £80m at Canary Wharf changing the equipment to make it the equivalent safety standards that are required for a London Underground station.
The station, which was completed in 2015, was built by Canary Wharf Group and cost a total of £500m, with £350m coming from Crossrail and £150m from the contractor. The design and build deal was agreed in 2008.