Contractor appoints former Lend Lease boss to new managing director role in its construction and infrastructure business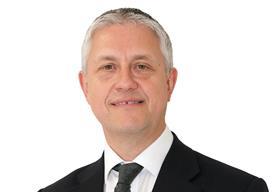 Morgan Sindall has appointed a new managing director within its construction and infrastructure business.
The firm said it had appointed Pat Boyle to the newly created role, which will see Boyle reporting directly to current Morgan Sindall construction and infrastructure managing director Graham Shennan. Boyle will effectively serve as the division's second in command, with Shennan remaining in his current role.
Boyle joins the business from Lend Lease where he was head of Lend Lease's public sector construction business.
Prior to his role at Lend Lease Boyle held senior roles at Laing and Laing O'Rourke.
Boyle said: "Morgan Sindall has a powerful proposition and a strong reputation, and we are extremely well positioned to take advantage of the upturn in our markets.
"I will be working collaboratively with my colleagues to ensure that we further deliver outstanding quality and service for our customers as well as generating increasingly profitable returns for the company."
Shennan said: "Pat brings to Morgan Sindall outstanding expertise and a proven depth of industry knowledge.
"He will work alongside the design and construction business managing directors to ensure that we take full advantage of relevant opportunities which will create both short and long term growth. His appointment brings real value to my senior team."