Firm says it is on track to improve on its 2% construction margin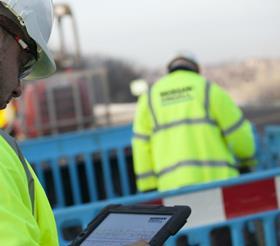 Morgan Sindall has reported an 8% hike in its order book during the first three months of 2019 with the firm set to boost margins in the year ahead.
The firm has told investors it had a "strong start to the year," with its construction and infrastructure business set to see improvement on its 2% margin in 2018.
Its pipeline has increased to £3.8bn, with its development pipeline increasing 2% to £3.2bn.
Property services was the biggest driver of growth in the order book, while its housing arm is also performing "as expected".
And the company's investment division became preferred regeneration partner for Brentwood in a deal which could be worth up to £1bn – but is yet to be counted in its order book.
The company said its average daily net cash position was £138m over the first quarter.
Morgan Sindall was among more successful listed contractors in 2018, with a pre-tax profit of £83m from a £3bn turnover.