Morgan Sindall's order book increases since the start of the year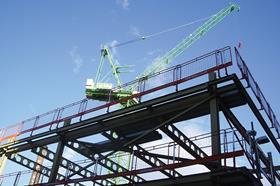 Morgan Sindall's order book has edged up to £2.7bn since the start of 2015, the firm has said in a trading update.
The construction group said it was trading in line with expectations. The order book rise represents a 1% increase on the start of the year.
The firm said the performance of its construction and infrastructure business is "gradually" improving compared to the first half of 2015 "as further progress is made with completing and closing out a number of its lower margin construction contracts in London and the South East".
Margins have also improved for the company's fit-out arm, which Morgan Sindall said had "continued to trade strongly" in the second half of the year. The firm reported that its affordable housing business is in line to complete a "significant proportion" of its open market house sales in the fourth quarter.
Meanwhile the company said its Urban Regeneration business' active development schemes were progressing as expected, but final scheduled completion on some of the developments is "dependent upon third party construction programmes". The firm's investment arm remains on course for an operating loss of up to £2m for the year due to the phasing of its schemes.