Contractor says 2020 profit will beat expectations and resumes dividend payments
Morgan Sindall cheered investors this morning saying full year profits will be better than expected and announcing it will resume dividend payments next month – having paid back the £9.5m it received from the government's furlough scheme last week.
In the summer, the firm, which blamed a 62% fall in interim pre-tax profit on the disruption caused by the covid-19 crisis in the first half of the year, said the company was on course for a £50m to £60m pre-tax profit this year – down from the £88.6m it recorded in 2019.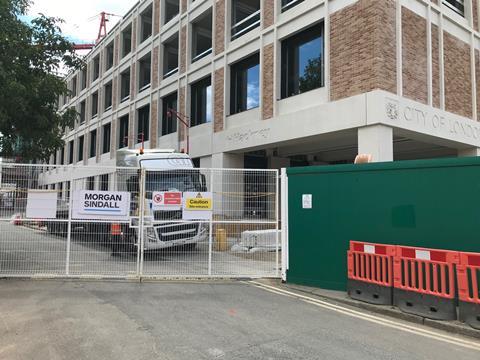 But in a trading update, Morgan Sindall said it was revising this upwards and that it will "deliver a full year performance which is slightly above the top end of the previously guided range".
The firm said last Saturday's announcement by the prime minister of second lockdown starting tomorrow (Thursday) would not have the same impact as the one announced in March when hundreds of sites were mothballed and contractors were forced to put thousands of staff on the government's furlough scheme.
It added: "Any further disruption to the Group as a result of these newly-announced restrictions is not expected to be material to the current year's performance."
In August, chief executive John Morgan told Building paying back the furlough money was "the right thing to do" and in this morning's announcement, the firm confirmed the £9.5m had been paid back at the end of last month. It said £7.7m was repaid directly with the remaining £1.8m paid as additional corporation tax.
Some quoted contractors and housebuilders had felt uneasy about paying dividends while accepting taxpayers' cash with John Tutte, the executive chairman of Redrow, which turned down £8m of furlough money, saying in September: "It didn't seem right to be taking government money and resuming payments to shareholders."
Now it has repaid the furlough money, Morgan Sindall said it will pay out a 21p per share dividend on 8 December having suspended the payment at the time of its interim results in August.
The firm, which is building a £98m secondary school and leisure centre (pictured) in Hackney, east London, for the local council, said it expected its average daily net cash for the full year to be over £150m, which it said was ahead of guidance and up on the £99m for 2019.
Morgan Sindall said trading at its four divisions, including its two biggest, construction and infrastructure and fit-out, were performing well. Divisional margins at the construction business were expected to be higher than 2%, it added.
The firm's order book at the end of September was £7.9bn, up 5% from the year-end.