The problem jobs that forced Morgan Sindall to write-off nearly £15m are linked the firm's acquisition of Amec's construction business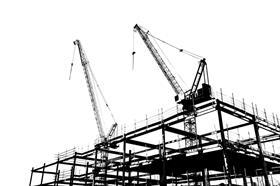 The problem jobs that have forced Morgan Sindall to write-off nearly £15m are linked the firm's acquisition of Amec's construction business, Building understands.
In its full-year results published yesterday Morgan Sindall said it had made a £14.7m provision for costs related to four problem contracts, which dragged the construction business into the red.
Morgan Sindall said the jobs were "historic" with issues relating to two of the jobs now resolved, but the remaining two remained outstanding.
Speaking to Building yesterday, Morgan Sindall chief executive John Morgan said the jobs were "very old" but declined to comment further.
However, it is understood that the problem jobs are contracts inherited by Morgan Sindall when it made the acquisition of Amec's construction business in 2007.
Morgan Sindall bought Amec's construction business and development arm for £26m in 2007. In its 2008 accounts Morgan Sindall wrote-down the value of the acquisition by £60.5m to account for liabilities attached to the Amec construction business.
Yesterday John Morgan said he had no regrets about the Amec acquisition, saying it had doubled the size of the Morgan Sindall business and made the firm a real player in the regeneration sector, which is now a key part of Morgan Sindall's strategy.
He said: "[The acquisition] took us from being a medium contractor to a major contractor and it gave us a big leg up in the regeneration[sector]."
"It didn't cost us a huge amount of money, we didn't have to go to the market for any more money, so it didn't dilute existing shareholders interests, it's not been completely plain sailing but no acquisition is, but we're now in a different space.
"If we hadn't done that acquisition people would have thought: 'Oh, Morgan Sindall, will I go and see them? They're a bit small. But now we're a bigger player.'"
"It's made a big difference on our ability to win PFIs; huge amounts of skill that we didn't have; it's meant we could do bigger jobs, more complicated jobs … It's doubled our size – it was a game changer."
This month Building revealed Amec and Morgan Sindall are locked in a legal dispute over a £16m hotel project in Liverpool, centring on the liability for £8m in costs arising due to defects on the project, which Amec argues was transferred to Morgan Sindall as part of the sale of its construction business to the firm.
The firms are also embroiled in a long-running dispute with the Ministry of Defence over the liability for nearly £100m in cost overruns on their Faslane nuclear submarine jetty project in Scotland.
However, it is not clear if either of these two jobs are among those that led to the £14.7m provision in Morgan Sindall's results.
A Morgan Sindall spokesperson said: "We do not comment on individual contracts."