Development of prefab buildings that can be rolled out in the event of a crisis mooted as sustainable solution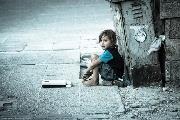 Mott MacDonald is calling for an overhaul of the way the world responds to the global refugee crisis.
The engineer believes a coalition is needed of donor governments, international financial institutions, engineering and development consultants, aid agencies and civil society organisations to combine skills and resources to develop and implement a new generation of high-quality, people-centred settlements.
Camps of tents or flimsy shelters are currently the go-to model for some of the world's 16.1 million refugees who are trying to escape conflict or humanitarian disasters. Overcrowding at these settlements can cause numerous health risks as latrines, water systems, power grids and other essential facilities to fail.
At the same time, little governance or social infrastructure such as education, health and social care exists, leading to further problems, Mott MacDonald said in a report.
Development using the latest design and construction technologies of off-the-shelf, scaleable and flexible designs to enable developers to plan and manufacture a city in the event of a crisis is needed to aid the creation of a sustainable solution to the crisis, the firm added in the report, entitled Engineering Hope.
It also called for the creation of a full, open-source building information modelling component catalogue for buildings and infrastructure that can be delivered using design for manufacture and assembly with organsiations with expertise in the construction industry leading the process.
In the report Mott MacDonald argued for the establishment of an advisory panel to create and promote a set of international standards for the new generation of liveable settlements and the creation of a fund and inter-agency trust with knowledge of contracting and regulatory frameworks to manage it.
The firm called for a pilot settlement in a location that was welcoming of refugees and supportive of the idea of sustainable settlements. The settlement should be established as a satellite of an existing town or city to facilitate integration between refugees and communities, especially if this can be done in a way that engages the local community.
Keith Howells, chairman of Mott MacDonald, said: "We are confident that, with participation from key players, we can begin the process of transforming the way refugees are housed, treated and perceived.
"Together we can engineer hope and create a brighter and more prosperous future for millions of refugees worldwide, as well as the countries they seek haven in."