Kier-owned consultant lands four-year deal to provide advice to council on property and infrastructure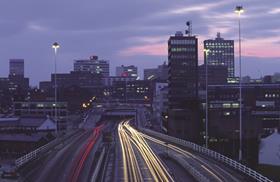 Kier's consultancy arm Mouchel has won a £40m deal to provide advice on property and infrastructure projects for North Yorkshire County Council.
The sole provider framework, which will start in April 2016 and last for four years, spans a range of services including estates management, property projects and highways services.
The framework is designed to help the council to deliver improved services and value for money, and support the delivery of its '2020 North Yorkshire' programme.
The deal is Mouchel's sixth consecutive contract win with local authority clients following wins with Norfolk County Council, Bournemouth and Poole Borough Councils, Islington Borough Council, Shropshire Council and Birmingham City Council.
David Virden, Mouchel managing director said: "This is an important win for Mouchel Consulting with a leading local authority like North Yorkshire County Council, and further demonstrates the value of the breadth and depth of our collaborative offering, at both a client and sector level.
"We are very much looking forward to working closely with North Yorkshire County Council to manage and improve the county's critical infrastructure and assets as part of delivering their vision 2020 North Yorkshire."
Framework packages
Lot 1 - Estates and Valuation - covering a full range of estates activities including acquisitions, disposal and valuations.
Lot 2 - Property Projects - covering major capital projects and complex planned maintenance in particular in relation to schools.
Lot 3 - Highways - providing technical support and professional and specialist engineering advice and guidance across a wide spectrum including: highways, bridges and structures, waste, planning, archaeology and other similar disciplines.