Firm reports revenue of £261m in first full six months of trading since bank rescue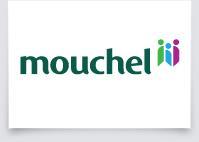 Consultant Mouchel has reported a pre-tax profit of £10.6m for the first complete six months of accounting after the firm was bought out of administration.
The firm reported revenue of £261m for the six months to 31 March 2013 and a pre-tax profit of £10.6m.
Mouchel underwent a pre-pack administration and sale in August last year after banks agreed a deal to write off £87m of its debts in return for an 80% stake in the company.
This week the firm reported net debt of £54m at 31 March, up from £40m six months earlier, this increase in debt was driven by the acquisition of 50% of highways maintenance firm EnterpriseMouchel to bring it completely under Mouchel's control.
The firm also reported a jump in the deficit of its pension scheme to £72m, up from £52m at the end of September 2012.
Writing in the accounts David Shearer, chair of Mouchel, said the group was "delivering on all its strategic objectives".
He added: "The results of our operational and financial restructuring have created a profitable business with robust finances providing a strong platform for growth in the year ahead.
"Our order book is at its highest level for over 3 years and the board looks forward to the future with confidence."