Cross-party inquiry calls on construction firms to boost apprentice numbers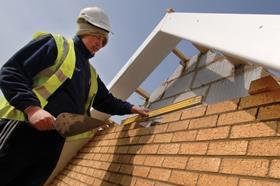 A cross-party inquiry by MPs has urged construction firms to tackle "pathetically dismal" apprenticeship numbers.
The inquiry published a report today, called No More Lost Generations: Creating Construction Jobs for Young People, which detailed the plummeting number of apprencticeships in the construction industry.
The report comes ahead of National Apprenticeships Week, next week.
Joint chairman Nick Raynsford MP said: "Construction apprenticeships have plummeted in the past few years. For 2013 the number completing their construction apprenticeship in England fell to 7,280, just half the figure for 2008/09. They are pathetically dismal figures."
Lord Richard Best, fellow joint-chairman, said: "A concerted effort is needed, led by the major firms and by those who procure construction contracts, to ensure young people brought up in the UK can take advantage of the growing number of jobs in construction.
"Without sufficient skilled home grown staff, employers are once again looking to import labour from other countries – particularly from Eastern Europe. This is not in the longer term interests of either the industry or the country."
The report follows an inquiry into how more young people can be employed in construction conducted by a commission of Parliamentarians drawn from both houses and the three main parties.
The commission found the fall in apprenticeship training comes when the £100bn-plus construction industry is forecast to need 182,000 more workers in the next five years.