Depth of dispute in Gulf state revealed by parliamentary inquiry into firm's collapse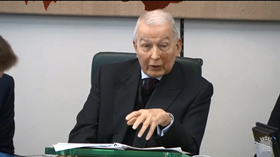 The MPs running a joint inquiry into Carillion's collapse have labelled its directors as "fantasists" who have come up with a "litany of excuses" after a letter from Qatari developer Msheireb showed the depth of the dispute over £200m they claimed the company was owed when it went bust.
Giving evidence earlier this month, former chief executive Richard Howson said Msheireb "owed us £200m" in July 2017, which had risen from "about £180 or £190 million" that March. The 31 December 2016 accounts signed off by auditor KPMG had the debt at £72m.
But a letter sent from Msheireb to the inquiry, the developer said it "entirely disputes" Howson's claims and that he was "misleadingly" referring to "the value of construction work remaining to be completed" as well as "the value of claims relating to further delays".
And Msheireb said Carillion actually owed it "a similar amount of money", including "good faith overpayments" made "to assist Carillion" and direct payments Msheireb made to subcontractors who Carillion had not paid.
It said these had been made to "ensure that they continued with the work", despite the fact that "these were often works which we had already paid to Carillion".
The Qatari developer also said contractual delay damages were due because of Carillion's failure to complete work "in a timely manner" along with "delays caused by Carillion's resourcing, financial issues and problems with their supply chain".
In a letter Howson wrote to the committee following his evidence three weeks ago, the former chief executive said there was around £317m in outstanding external claims on the Msheireb contract, of which 80%, or £253m, was attributable to Carillion.
Howson added that one of the reasons why he was asked to stay on at the business by his replacement Keith Cochrane after being sacked following the £845m writedown last July was to do with "morale" in the UK construction business.
Co-chair of the inquiry Frank Field (pictured), who chairs the work and pensions committee, said the difference in claims between the contractor and developer showed those in charge at Carillion were "fantasists" and added. "It takes a special kind of optimism – that of a man kept on after his sacking to keep up morale – to classify money one hopes to earn in the future, on a challenging project, as money 'owed' to you. He cannot tell the difference between money he'd like to be paid, he wishes would be paid, and money that is actually owed to him.
"The likes of non-executive directors and auditors are there to guide the company – and its books – back down to earth. In the case of Carillion it was, unfortunately, a crash landing."
Field's co-chair and counterpart on the business committee, Rachel Reeves, said: "The Carillion directors' litany of excuses for the collapse of the company is fast unravelling. While spiralling debt problems and failing contracts signalled the alarm to almost everyone but Carillion's directors and auditors, their former chief executive was jet-setting off to Qatar to chase a pot-of-gold that may never have existed.
"Once again Carillion's directors appear to have shut their eyes and ears to the real problems at the company and failed dismally to take meaningful action to avert its tragic collapse."
Howson said he decided to announce a provision against the Msheireb contract in June last year because Msheireb had "elected to appoint a third-party contractor to complete the works, which we disagreed with, at our cost".
Msheireb response to this claim was that when it appeared "objectively clear that Carillion was unable to complete the works, and was not paying its subcontractors" the company had "little option but to hire a new contractor", at cost to Msheireb.
Msheireb said given Carillion's "very disappointing performance" it "acted in a collaborative and co-operative manner" by not terminating the contract "when its endemic failures to pay its supply chain first emerged".
The dispute
Variation
Howson said the project "had 2,500 design variations … there was a substantial change in scope". While Msheireb confirmed there were a "considerable number of variations" its count was 700, "28% of the number that Carillion alleges".
Payment schedule
Carillion interim chief executive Keith Cochrane said: "We were not paid for 18 months prior to the business failing." Mshereib labelled this as "factually incorrect".
The developer said Carillion "was paid at regular monthly intervals … without exception, in accordance with the conditions of the contract" until January 2017, when payments reduced due to an agreement that Msheireb "would pay its subcontractors directly as Carillion was unable or unwilling to do so".
Cash collection
Howson said he "felt like a bailiff" as he visited the region "10 times a year … just to try to collect cash" and "personally settled" claims in Qatar with Msheireb's chief executive.
Msheireb countered saying "Richard Howson did not personally settle claims" with the Msheireb chief executive and "although personal relationships are important in Qatar they do not trump or replace the parties' legally binding contractual relationship, nor can they replace compliance with and fulfilment of the agreed terms of the contract".
Completion date
Howson said: "The Qatar contract was meant to finish in May 2017."
Msheireb said: "Taking account the extensions of time granted under the contract" the completion date was September 2016. The project is still not complete, with the developer saying it "has suffered an enormous loss from a revenue perspective".
Contract details
Howson said Carillion could not walk away from the contract "even though they were not paying. We did not have suspension rights." He said this was because "if you wilfully abandon […] then they would pull the performance bonds" which it said in a business recovery plan published before it went bust was around £54m.
Msheireb disputed this, saying in the event of non-payment, Carillion had "the right to provide notice, and then proceed with suspension and or termination" and that the performance bond system could not "be used arbitrarily".
Sudden decline in fortunes?
In his follow-up letter, Howson wrote: "To the best of my recollection, Carillion did not have a specific provision for the Msheireb contract in the 2016 accounts." This, he added, was because of "good progress" in negotiations.
Msheireb said "throughout the project life-cycle [Carillion's] cash flow issues …was a continual source of discussion which contributed to the slow progress [of the work]". The developer said Carillion "mismanaged the works, under-resourced them and starved the project of cash".