Contractor receives bill after July's High Court judgement
An Essex-based housing contractor will pay £10.8m in costs and damages to the owner of a set of Portsmouth towers following a historic High Court judgement over the summer.
In July, a judgement handed down at the Technology and Construction Court found Mulalley had breached its contract in both its specification and installation of the defective cladding system, in a ruling which could have huge ramifications for future cases.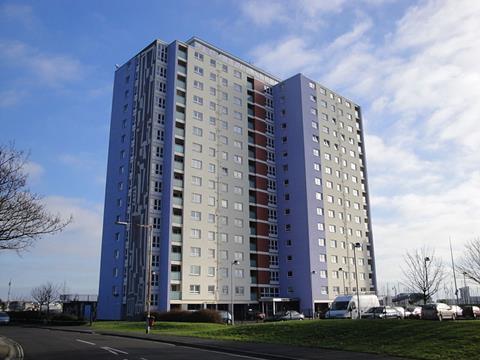 The case was the first of its kind in the wake of the Grenfell Tower tragedy five years ago and it has now been revealed that the contractor's bill is higher than the initial £8m claim made by housing association Martlet Homes.
Martlet, part of Hyde Housing, is the current owner of the 440-home Gosport Towers complex, on which Mulalley completed work in 2005, when the buildings were owned by Kelsey Housing Association.
After Grenfell, the towers, now under Martlet's control, were investigated and found to be clad with combustible material.
The cladding system was also found to have "defects in the installation of the fire barriers which created a real risk that they would not operate as intended to prevent the spread of fire".
In his July judgement, Judge Stephen Davies awarded Martlet damages for both the remedial works it undertook to fix defects and the costs of the waking watch service implemented by the housing association while works were carried out.
Andy Hulme, chief executive of the Hyde Group, said the damages awarded were a "victory for all homeowners".
>> High Court ruling could see future cladding claims resolved quicker
>> Comment: A key costs ruling post Grenfell
He added: "It sends a strong message to any others whose work is defective, that they can't hide and must come forward to ensure homes are safe for people across the UK."
The decision was the first substantive decision on responsibility for fire safety, and according to Theresa Mohammed, partner at Watson Farley & Williams, could mean that employers claims are "taken a lot more seriously" in future disputes.
Simon Ramsden, a partner at Norton Rose Fulbright, which represented Martlet, said at the time of the win that the judgement would "hopefully promote earlier resolution of those disputes without the need for long-running litigation".