Nuclear Decommissioning Authority defends its procurement process for £7bn Magnox project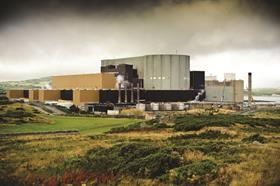 The body in charge of decommissioning the UK's nuclear power stations has denied any fault in a £200m legal claim over its award of a £7bn contract, saying the claimants bid was "deficient".
The Nuclear Decommissioning Authority (NDA) awarded the contract to run the £7bn Magnox and Reactor Site Restoration portfolio of decommissioning sites to a consortium comprising Babcock subsidiary Cavendish Nuclear and US engineer Fluor - called the Cavendish Fluor Partnership (CFP) - in March.
The job is one of the largest in the UK construction market.
But Energy Solutions, the incumbent bidder, subsequently launched a legal challenge to the award, claiming £200m of damages in the High Court.
Energy Solutions, which was bidding for the job with partner Bechtel, said it had "serious and legitimate concerns" about how the procurement race was run, and that an "accidental error" in scoring its bid meant its score was upgraded near the end of the bidding process.
However, in its defence, filed at the High Court and seen by Building, the NDA denied Energy Solutions claims.
The NDA said it did have to amend the score it gave Energy Solutions' bid after an "error in calculation" was identified, but said this had "no effect on the result of the procurement".
It added that a number of Energy Solutions' bid responses were either "deficient"; had "limited" evidence; or "did not provide sufficiently clear or detailed explanation".
Energy Solutions declined to comment.
Bechtel is not involved in the legal challenge.