Client also decides to bring its high output track renewals work in-house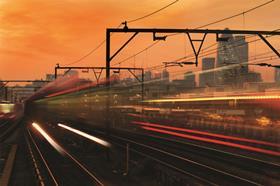 Network Rail has announced preferred bidders for £800m of track renewals and enhancements between 2014 and 2019.
Babcock, Carillion and Colas were appointed on conventional track upgrade work for the period, while Amey Sersa and Colas URS won switches and controls work.
Steve Featherstone, Network Rail track programme director, said: "Today, there are a million more trains on our network than a decade ago and that number increases every year.
"Working with our delivery partners, we will deliver a massive programme of work to maintain, renew and enhance thousands of miles of track over the next five years, with the goal of providing a more reliable railway for passengers and freight."
Network Rail also announced that it will not re-tender the contract for its national high output track renewals programme, opting instead to bring this work in-house.
Network Rail said it was working with the current contractor, AmeyColas, to transfer all affected workers to direct employment with Network Rail within this financial year.
Full list of preferred bidders
Plain line (conventional):
Babcock: Western, Wales and Wessex / Scotland / LNW South - c.£200m over five years
Carillion: LNW North / LNE and East Midlands - c.£100m over five years
Colas: Kent and Sussex / Anglia - c.£75m over five years
Switches & controls:
Amey Sersa: North alliance (Scotland / LNE and EM / LNW North) - up to £400m over ten years
Colas URS: South alliance (Anglia / Kent and Sussex / Western, Wales and Wessex / LNW South) - up to £400m over ten years