Hendy Report rejigs rail giant's CP5 programme with some projects delayed, but none cancelled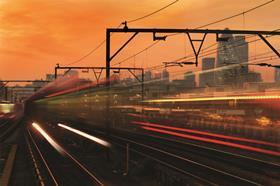 Network Rail will sell off properties to raise £1.8bn to help fund a revised CP5 development programme, according to a report published by its chairman Peter Hendy.
Coupled with a relaxation of Network Rail's borrowing limit by the Treasury, to the tune of £700m, the rail giant will have £2.5bn of extra cash to help it deliver CP5 improvements, which run to 2019.
But Hendy's report confirms cost overruns on a number of projects - including electrification of the Great Western mainline, which has jumped in cost from £1.6bn to £2.8bn - mean development and delivery of a number of projects originally intended for CP5 will be delayed until the next control period, CP6.
Hendy said no projects would be cancelled.
Hendy said: "Passengers and businesses are already benefitting from the largest investment by government in our railways since Victorian times and that will continue.
"Working closely with the Department for Transport we have ensured that no infrastructure project has been cancelled and the bulk of the investment programme will be delivered by March 2019.
"Some projects will cost more and take longer than originally expected but we will see the job through to deliver better journeys for passengers. My review has clearly found that the original plan was unrealistic and undeliverable.
"This new Railway Upgrade Plan is a more robust and deliverable plan but it is not without its own risks and challenges which Network Rail will work tirelessly to address."
An eight-week consultation by the DfT on the report's findings will start in early December.
Read Hendy's full report here.