Network Rail's consulting business has won a role on a £4.8bn rail project in Australia.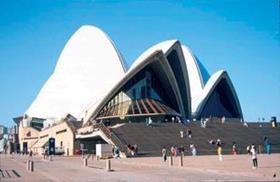 Network Rail Consulting will provide independent safety assessment and advisory services to the North West Rail Link (MWRL) project, a 38km rapid transit line in Sydney.
The £4.8bn project is Sydney's biggest construction project in over a century.
The construction on the project is scheduled for completion in 2017, with line expected to be operational in 2019.
Nigel Ash, managing director of Network Rail Consulting, said: "This commission heralds the start of a long-term working relationship with Transport for New South Wales and coincides with the recent opening of our Sydney office as a focus for our work in this vibrant rail market."
"We believe we have much to offer other railways around the world and look forward to helping further develop rail in Australia and New Zealand, sharing the best of British engineering and ingenuity."