CITB to consult with employers on whether to continue paying industry levy along with new levy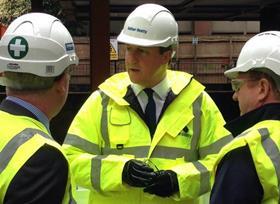 Government plans for a new all-industry apprenticeship levy could spell the end for the current CITB system, according to a government consultation.
Prime Minister David Cameron has announced further details of how the government intends to reach its target of providing three million apprenticeships by 2020.
The drive will be funded mainly by a new levy on all large firms, announced in the July Budget, with construction firms left in the dark as to how the new levy will interact with the existing construction-only levy.
However, a consultation has been launched today asking employers for their views on the new levy plans, making it clear the government is considering scrapping the existing system.
The consultation document states: "The apprenticeship levy will be economy wide and larger employers in the construction and engineering construction industries will be in scope of the levy alongside all other larger employers in the UK economy.
"On that basis government and the industries need to decide how best the existing levy arrangements respond to the apprenticeship levy.
"One option is for employers in the construction and engineering construction industries to pay the apprenticeship levy whilst continuing to pay the existing industry levy.
"If this were to happen we would expect companies in the industries to fund their apprenticeships using the apprenticeship levy.
"Another option is to potentially remove the statutory industry levy arrangements completely, so that employers only pay the apprenticeship levy.
"This would represent a significant change to training arrangements in the construction and engineering construction industries and we would need to understand what effects this would have on the skills and capabilities of the UK construction industry.
"The Construction Industry Training Board and Engineering Construction Industry Training Board will consult with employers before the introduction of the apprenticeship levy on whether they should continue to pay the industry levy."
The government's plans include a requirement to take a company's apprenticeship offer into account when awarding large government contracts, and publishing new industry standards so apprentices have the skills that firms need.
Transport secretary Patrick McLoughlin has also announced plans to provide 30,000 apprenticeships across rail and road during the course of Parliament, with the help of Crossrail chairman Terry Morgan.
The all-industry levy is expected to come into force from April 2017.