Replacement for Roger Fidgeon is former surveyor chief exec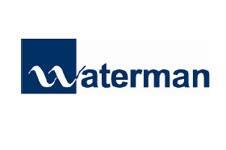 Michael Baker has been named chairman of Waterman following the retirement of Roger Fidgen.
The international engineering and environmental consultancy announced at the end of its annual general meeting on Friday that Baker will be taking the helm. .
Baker is a chartered surveyor with over 40 years' experience in the London property market. He was previously chief executive of Baker Harris Saunders Plc, which was the first surveying firm to float on the London Stock Exchange. He was also a non-executive director of property company Halladale Group PLC throughout its time as a quoted company.
He is a past chairman of the Royal Institution of Chartered Surveyors City branch and master of the Chartered Surveyors Livery Company.
Nick Taylor, chief executive of Waterman, said that Baker would bring a "deep understanding" of the UK property market, which generates two thirds of the company's turnover. He also thanked Fidgen for his "guidance and leadership over the last nine years, especially during the difficult times of the recent recession."