The government publishes a set of cost benchmarks for public projects as part of its drive to cut the cost of public construction projects by 20%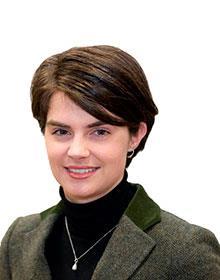 The government has published a set of cost benchmarks for public projects as part of its drive to cut the cost of public construction projects by 20%.
The publication of cost benchmarks, available on the Cabinet Office website, is one of the key reforms the government is making to improve its performance as a client.
The reforms aim to make links across departments to allow the government to act as a single customer.
The government has published a new set of benchmarks today with the aim of driving project costs down further.
Cabinet office Minister Chloe Smith (pictured) is today expected to tell Building's Government Construction Summit that reforms to strip out inefficiencies in public sector construction generated £447m of savings last year.
Smith is expected to say: "Government is a good client who pays on time and invests in projects that make an important economic impact to help the UK compete in the global race.
"We've always been ambitious in our plans to reform public sector construction, and the £447m in savings generated by acting as a single customer shows just how we are spending public money more intelligently.
"Working more collaboratively has identified where we can strip out unnecessary waste in construction projects and test out innovative models to help businesses of all sizes win government contracts.
"Our reforms aim to deliver projects up to 20% cheaper by 2015 – making at least £1.2 billion available to reinvest. That means 60 new secondary schools, or 60 new community hospitals."
Civil Engineering Contactors Association (CECA) director of external affairs Alasdair Reisner said: "Two years ago industry and government agreed to work together to drive the cost of construction down by 20%.
"We have welcomed the chance to be involved with this work, and are pleased to see that the results are starting to emerge, producing sustainable savings that reduce the cost of construction for the taxpayer.
"We hope that the new approaches will be adopted widely, creating a leaner and more competitive industry that delivers exemplary results for its customers."
Constructing Excellence chief executive Don Ward said: "The early findings of the trial projects monitored by Constructing Excellence already point to smarter procurement delivering significant improvements in value for money for the public purse.
"Of course it is key to ensure savings do not impact on safety, quality or whole life performance, and our monitoring will focus on this as well as capital cost savings."