Chief executive Mark Wild says skills shortage is hampering finishing off late-running stations
The boss of Crossrail has admitted the plan for how to get the £17.6bn railway finished is "taking longer than hoped" as he promises to reveal an opening window later this month.
In his most recent monthly update to London Assembly transport committee chair Caroline Pidgeon, Mark Wild said details of the new plan, which is called the Earliest Opening Programme, will be unveiled by the end of April.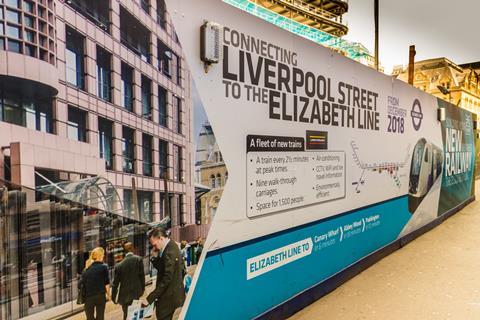 In the letter, which was sent late last week, Wild said: "We remain committed to being able to provide an opening window – the Earliest Opening Programme – in April.
"This process is taking longer than I had hoped but we are making progress. We hope to provide more detail to the Assembly, our London stakeholders and beyond, later in April."
He said it was likely the "opening window" would be progressively narrowed as progress was made on the scheme.
Meanwhile, Wild admitted that finishing the central London stations was being held back by a lack of skilled trades.
He said: "The completion of installation, including close-out of critical snags and provision of associated information at stations, shafts and portals remains an issue.
"This reflects a combination of the complexity of interfacing activities required to complete works, as well as constraints in the technical capabilities both within the supply chain and Crossrail."
He said Crossrail was pouring additional technical resources into the scheme in order to remedy what was currently underway.
Wild also revealed that close-headway testing – which tests running trains close together – had fallen behind as well.
He said the testing, which was due to start more than three weeks ago on 18 March, had been pushed back until after Easter due to a "safety critical failure". In his letter to Pidgeon, Wild did not spell out what this failure was.